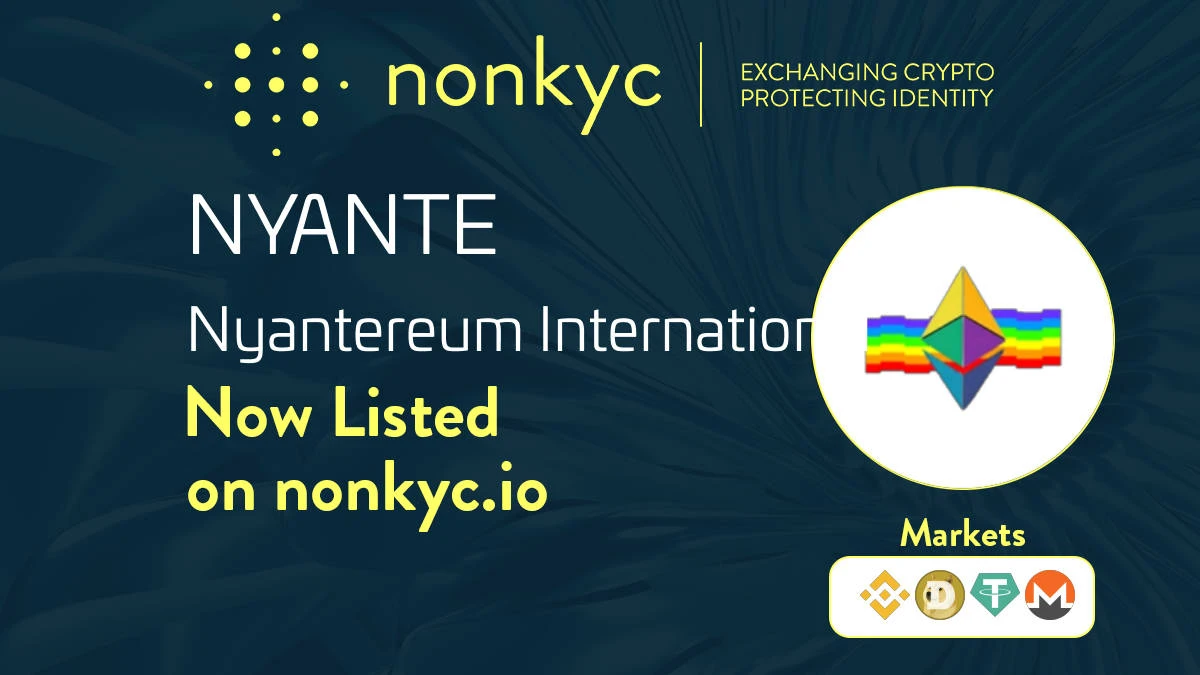 Nyantereum International (NYANTE) has been listed on NonKYC exchange in the following markets:
NYANTE/BNB
NYANTE/DOGE
NYANTE/USDT
NYANTE/XMR
About Nyantereum International (NYANTE)
Established as a cryptocurrency token, Nyantereum has quickly grown into a promising asset within the crypto community. With its unique fusion of Ethereum and its vibrant rainbow design, Nyantereum's unique design and innovative concept have gained significant interest from cryptocurrency enthusiasts and investors worldwide. As a Binance contract token, Nyantereum is actively distributed and used for a variety of purposes, including worldwide transactions and transfers, wealth storage, trading and investment, dApps and community development. Nyantereum represents a promising addition to the cryptocurrency ecosystem, with its versatile use cases and community-driven development. In summary, Nyantereum International (NYANTE) is an innovative cryptocurrency token that combines a vibrant design.
Find out more information at their website here:
https://nyantereum.com/
Links to other details can be found on our asset information page here:
NonKYC Asset Info for NYANTE
Posted by
: NonKYC @ 11/20/2023, 12:58:51 PM GMT