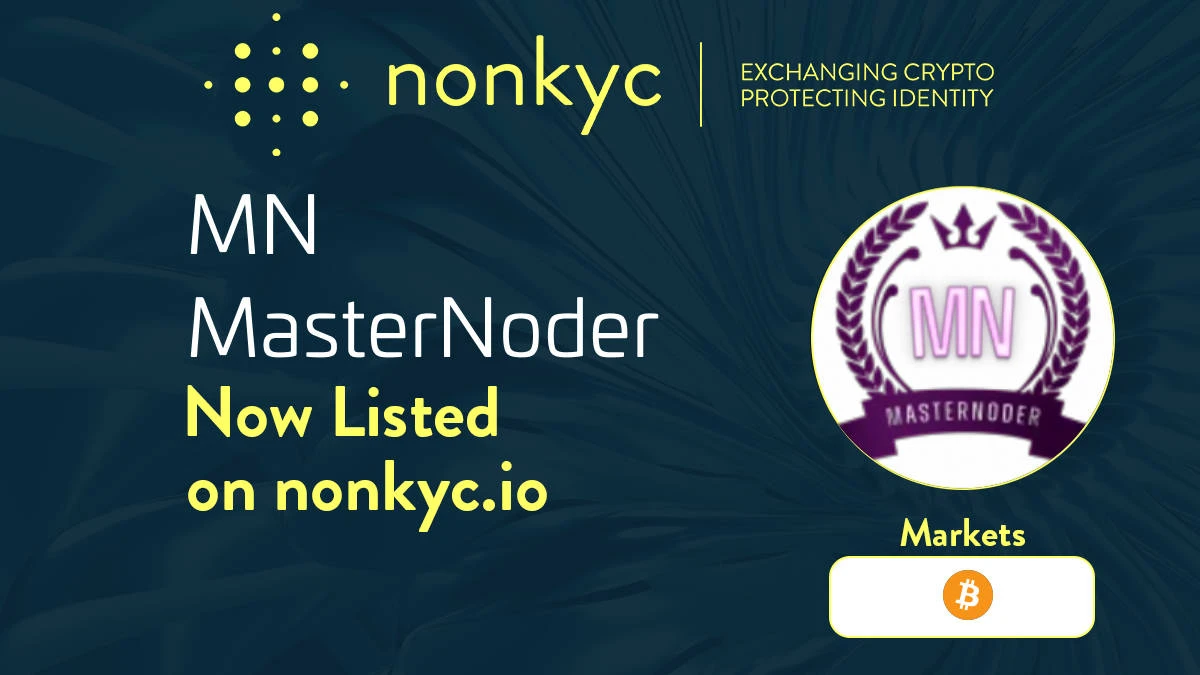 MasterNoder (MN) has been listed on NonKYC exchange in the following markets:
MN/BTC
About MasterNoder (MN)
Let me introduce you to a new Crypto-coin MN. It's a coin made for profit and long blocktime ensures deflation like other fast spinning block POS coins that loses value due to empty blocks. Masternoder is a coin build on the sha256csm algo, It's genesis block was mined POW with a wallet and long time POW incapsulate users with MN coins.
Find out more information at their website here:
https://masternoder.dk
Links to other details can be found on our asset information page here:
NonKYC Asset Info for MN
Posted by
: NonKYC @ 11/1/2023, 9:29:02 PM GMT