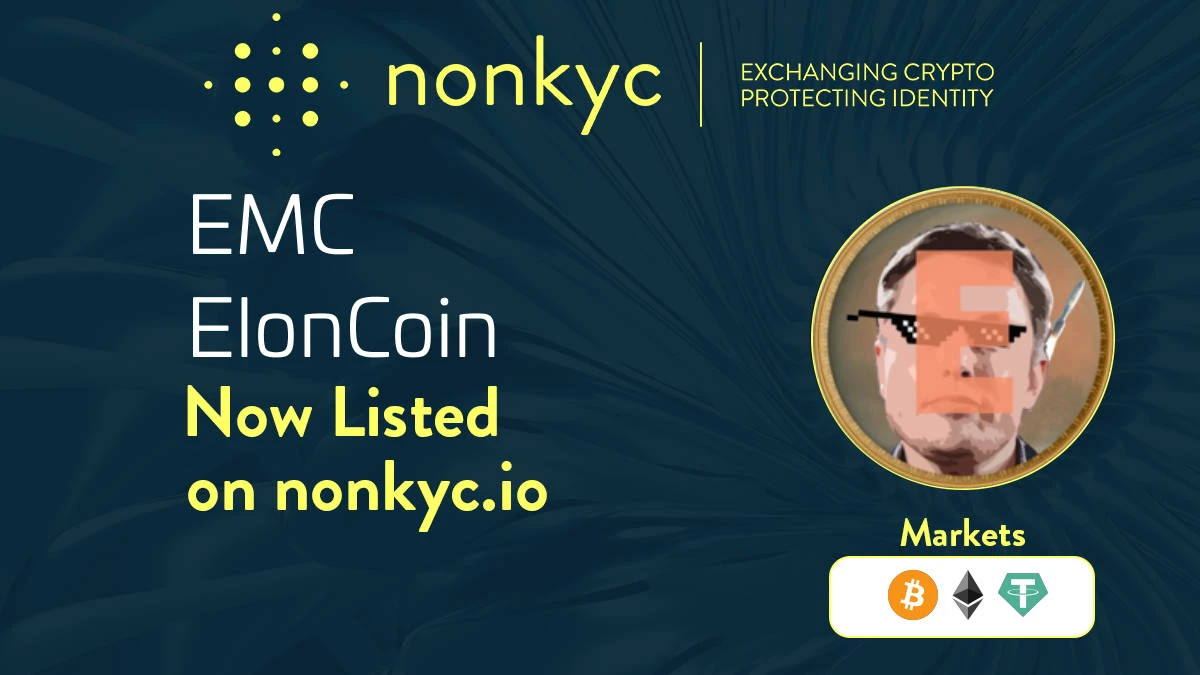 ElonCoin (EMC) has been listed on NonKYC exchange in the following markets:
EMC/BTC
EMC/ETH
EMC/USDT
About ElonCoin (EMC)
Eloncoin is an innovative digital currency that encapsulates the spirit of progress synonymous with Elon Musk, embodying a commitment to eco-friendly technology and efficient functionality. As a proof-of-stake cryptocurrency, Eloncoin minimizes its environmental impact by drastically reducing power consumption, utilizing a fraction of the energy compared to traditional proof-of-work systems. The upcoming Eloncoin EVM 2.0 update in 1-3 months signifies an evolution in its design, poised to increase transaction speed and enhance network performance while maintaining its core values of sustainability and energy efficiency. By choosing Eloncoin, investors support a greener blockchain ecosystem and invest in a future where digital finance and ecological consciousness coexist. Embrace the change with Eloncoin, where every stake is a step towards a cleaner, more innovative world.
Find out more information at their website here:
https://eloncoin.org
Links to other details can be found on our asset information page here:
NonKYC Asset Info for EMC
Posted by
: NonKYC @ 11/9/2023, 7:26:18 PM GMT